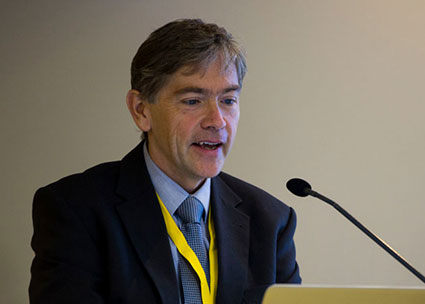 Dr Libor Lochman, executive Director of the Community of European Railway and Infrastructure Companies (CER)1 emphasised CER business priorities: Legislation; Digitalisation; Rail Corridors; Regulatory Framework. These are strongly inter-linked by concerns over Cybersecurity, especially since Railway Corridors cannot be realised without interconnection of information and control systems to meet the demand of railways, their staff, and their customers. Integration provides a win-win partnership, and needs a secure collaboration to ensure gains are not interrupted or challenged. Intentional as well as accidental cyber threats need to be better understood and remedied. A shared approach can ensure minimisation of disruption/loss of precious concerns: rail services; economic losses; commercial/sensitive information; reputation.
The coordinated security strategy should be proportionate, holistic, flexible, and based on cooperation between a range of actors (RU, IM, National Authority, Suppliers, Service Providers, Cybersecurity Expertise, etc.).
The railway approach must address a range of concerns: risk assessment; clear technical, procedural, managerial security measures; training and awareness; information sharing about good practice.
Rail compliance with the NIS Directive is necessary, and an EU-Rail ISAC should not lead to duplication. It should benefit from an integrated approach alongside current cooperative developments such as the "Common Safety Methods" which already includes the proposed Rail "Common Occurrence Reporting" System. Enhanced cooperation and coordination should emphasise a better exchange of information and best practices to benefit all actors in the development of an increasingly cyber-secure European Rail Area.
Dr Lochman recommended that further European action could usefully identify main obstacles, foster Research and Technology Development (RTD), overcome resistance, and help with finance of new shared actions.