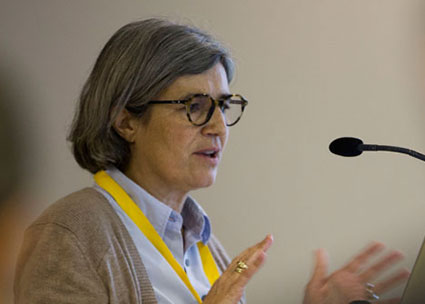 Marie-Hélène Bonneau, Senior Security Advisor, UIC (International Union of Railways), shared some lessons learned from EU-funded projects SECRET and CYRAIL.
Mme Bonneau outlined UIC activities in general and in relation to cyber security, including forthcoming conferences.
Rail is identified as a critical infrastructure that is becoming more connected and open, interoperable and harmonized. Threats (both human and technology) are emerging and adapting faster than traditional security can adapt.
The SECRET Project addressed Electro Magnetic attacks (EM) that can jam electronic transmissions, or even damage electronic systems. SECRET investigated threat scenarios, consequences, prevention and recovery solutions. The public white paper produced over 40 recommendations and was supplied in hard copy at the conference and can be downloaded1.
CYRAIL2 aims to deliver a cyber security assessment of railways, including operational scenarios, security assessment, threat analysis, attack detection, early warning, mitigation and countermeasures, as well as protection profiles. The early work will focus on signalling and communication systems, and will deliver an assessment methodology based on ISO 624433 (although this has many limitations except where it applies to isolated products).
The links to these projects (below) provide access to results and participants.