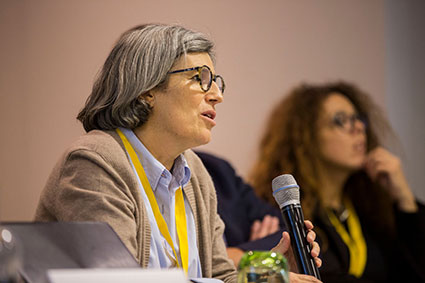 The afternoon panel discussion emphasised understanding how railways can benefit from the outputs of the many activities described, especially CYRAIL and Shift2Rail, and it was noted that projects like CYRAIL deliver outputs via Shift2Rail who will make them available to EU Railways in general.
Broad discussion also focused the need for coordinated action and sharing to ensure the many different roles and concerns are interconnected meaningfully.
In response to that, it was questioned how EU Railways could benefit from the idea of realistic field exercises, such as those presented by Mme Bonneau, and the panel indicated a range of activities already in place to support such exercises.
Furthermore, it was emphasised that we need some way to get a critical mass of RU/IM and Support Service involvement to make a really meaningful Europe-wide exercise that could convince Railways of the way ahead, and so the role of the Rail ISAC could consider how to enrich community knowledge by this and other means.