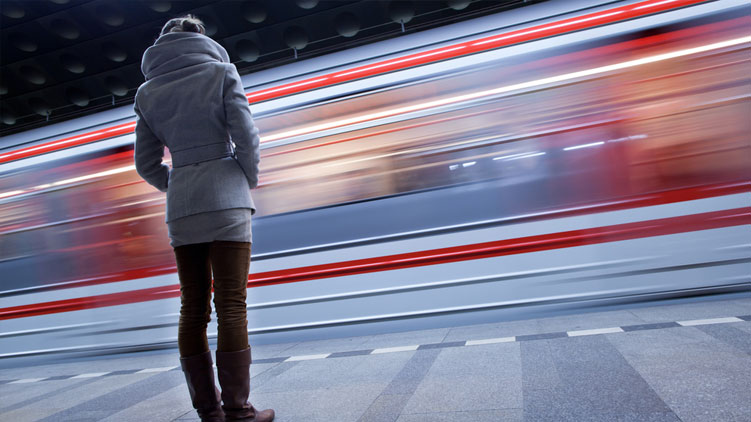 Hit Rail, which is owned by railway companies, has a long expertise providing advanced IT solutions to the railway community, addressing common requirements that are better served with a common solution, the Hermes VPN being an early example of that.
In the past decade, Hit Rail has fully embraced the power and flexibility of the cloud for implementing common IT solutions that require high levels of performance and must operate under strict service requirements. As a result, Hit Rail now operates a portfolio of IT services underpinning the implementation of the TSI and OSDM standards, which are of critical importance for the community of European railways, and constitute a common challenge.
Harnessing the power of the cloud allows Hit Rail to reliably deliver IT solutions on a Software as a Service basis. This is the most convenient way for railway companies, which can use the common IT services without the need for significant upfront investments, being charged only on a pay-per-use and not-for-profit basis.
Hit Rail's cloud supports different transmission technologies, like SOAP WS, REST WS, SFTP, AMQP and can be quickly adapted to provide new IT services, like the ETCD and OSDM platform
Hit Rail's cloud IT services operate under the common Hit Rail / Hermes VPN security policy, which is overseen by the GPH, and where applicable adheres to GDPR under the guidelines issued by the CIT.
Hit Rail's cloud IT services are based on Amazon AWS technology, making use of the latest serverless computing and virtualisation technologies, and are built to be used by railway partners using any public cloud provider.
Hit Rail's private cloud is based on AWS EU-central region, located in Frankfurt, Germany, and is securely connected to over 60 railway companies using the Hermes VPN.
Hit Rail's cloud IT services are aimed at all Passengers, Freight and Infrastructure companies
HEROS has developed interoperability solutions for the Passenger, Freight and Infrastructure domains.
Freedom of choice
Organisations using Hit Rail's cloud IT services do not unnecessarily may avoid the need to invest in new technology. Existing systems can be migrated to new languages like XML, different channels (MQ, Web Services, etc) or new message versions whenever the owner is ready, independently from other RUs or IMs. New RUs/IMs can build their systems directly with XML messages, eliminating costly avoiding investments in older formats and channels.
Easy entry
Small RUs, ticket vendors and freight forwarders also can avoid the need to invest in specific IT systems by using HEROS.
New possibilities
Hit Rail is actively participating in the development of the Open Sales and Distribution Model (OSDM), a new standard that will be incorporated in TAP TSI. With OSDM public transport authorities can offer to their citizens multimodal journey planners and tariff information integrating rail and other modes, without having to configure interfaces with each railway operator (known in the EU as an RU – Railway Undertaking.
Do business without limits
RUs can connect with modern web services technology or via the traditional MQ and FTP channels. IMs can receive path requests in one standard format to suite their needs and over the type of channel of their choice. RUs may choose whether to use web services, FTP or intelligent web forms to submit their requests.
Fast track to CI implementation
An RNE Common Interface (CI) is part of the HEROS services offer. Railway stakeholders (RUs, IMs, ticket vendors, freight forwarders, ports, etc.) that deploy a CI may receive messages through it that were sent to HEROS through MQ or FTP. HEROS takes care of delivering the messages through the CI Web Service interface.
Dispute resolution
Since all messages going through HEROS are logged with content, arrival and leaving time, these neutrally collected statistical data can be very useful when a dispute arises between an RU claiming to have sent a message and another claiming not having received it.